Outreach Events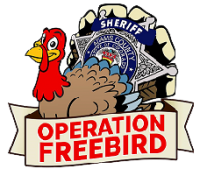 Operation Free Bird is an event sponsored by the Adams County Sheriff's Office and 200+ community partners that give back to those less fortunate in the areas we serve. Each family that attends the event receives everything needed for a holiday meal. During the event, the participants are afforded the opportunity to visit with a number of resources to include medical, dental, grooming, job services and public assistance information.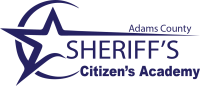 The Citizen's Academy is a 12-week course where we provide citizens a chance to learn about several aspects of law enforcement and the Adams County Sheriff's Office.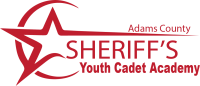 The Youth Cadet Law Enforcement Academy is a weeklong course for teens between 14-19 years old, where they learn about the challenges of law enforcement and the philosophy of teamwork.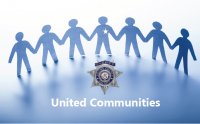 Comunidades Unidas or United Communities event is a way for our Sheriff and deputies to interact and connect with our Hispanic community. During this event there is food, kid's activities, and demonstrations from our specialized units.
Moving Forward in 2020
As we look ahead into the future, the Adams County Sheriff's Office is making it a priority to establish positive relationships with our diverse population.
We plan to continue our current outreach events and we are in the process of developing new tools to reach more of our community. Stay tuned and check out our events calendar for more information.
---
Volunteer Opportunities
One way to volunteer is to join our Alumni Association, following the completion of our Citizen's Academy. 
Other Volunteer Opportunities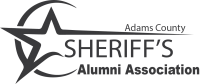 ---
Contact
Public Information Officer
Sergeant Adam Sherman
(303) 655-3223
If you are looking to partner with the Adams County Sheriff's Office for an event or discuss outreach initiatives please contact the Community Connections Team at CommunityConnections@adcogov.org.